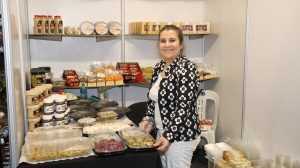 The SPAR Cape Town Ramadaan & Lifestyle Expo offers a platform for an array of businesses to showcase their wares.
From small-scale home industries to multinational corporations, customised floor-space and stall allocations are available.
These include 3x3m, 3x2m exhibition stands and food vendor spots.

For details, please contact ramadaanexpo@radio786.co.za or contact Laeeqa at 021 699 1786.