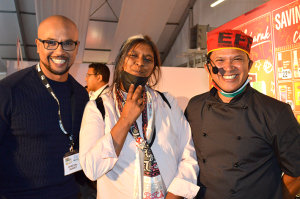 We've overcome so much during the past three years, and now it's time to reconnect with old friends, and make some new ones. 
The SPAR Cape Town Ramadaan and Lifestyle Expo will be hosted at Old Mutual Sports Ground in Pinelands this year. It doesn't matter where the event finds itself, you can be assured that the rich heritage of the Cape and Islam will be celebrated.
You'll feel the spirit of that heritage when you walk on the lush grass at the Old Mutual Sports Ground, interact with the tastes, smells, and sounds of the Cape. So, if you're looking for quality goods, from jewellery, to groceries, or even want to learn more about Islam or Ramadaan, the expo is where you need to be. 
The Expo is strategically hosted in the month leading up to Ramadaan, in which Muslims practice heightened spirituality through fasting and giving charity. It is the time of year when Muslims pay special attention to spending on exotic foods, lavish garments, or items for home improvements, décor, and accessories.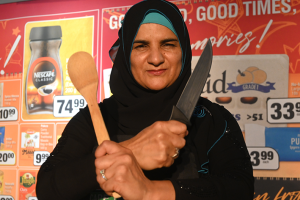 The Expo has grown exponentially in recent years; from its humble beginnings at the Cape Town Market in Epping to a Civic Hall in Athlone, the Castle of Good Hope, the CTICC and now being staged at the Old Mutual Sports Ground in Pinelands this year. This venue provides the ideal, open-air venue to ensure safety for patrons and its vendors. 
This one-of-a-kind event offers established businesses, entrepreneurs, informal traders, and patrons, exposure to the rich Muslim culture that has been woven into the vibrant tapestry of the Mother City. 
The variety of vendors, food trucks, and entertainment at the Expo will ensure that you get to feel, taste, and enjoy the talent and ingenuity grown from the artisans and minstrels that can only be found at the Southern tip of Africa. 
EVENT DETAILS: 
Dates: 3 – 4 – 5
March 2023 
Venue: Old Mutual Sports Ground, Pinelands
Ticket prices: R35 per adult | R20 for pensioners | Free for children under 10
Website: capetownramadaanexpo.co.za